College of Science, Technology, and Health
Electrical Engineering Capabilities
Solar:
Solar power is being applied in many new and innovative ways. USM researchers have established a solar test lab capable of evaluating the performance of various solar devices. The laboratory contains the needed equipment to design, fabricate and test both organic and silicon-based photovoltaic solar cells and end products. Work is now underway at USM to develop new uses for organic solar materials by capitalizing on their unique properties. Recent funded research projects have included fabrication of silicon based cells with 8 inch wafer technology and polymer-based photovoltaic textiles for the US Army.
Key Equipment
Solar Simulator
I/V Curve Tracer
3D Printer
Multi-Physics computer analysis
Various fabrication tools and instruments
MEMS:
Micro-Electro-Mechanical Systems, or MEMS, is a technology that in its most general form can be defined as miniaturized mechanical and electro-mechanical devices and structures. These devices can include motors, accelerometers, sensors and many others. USM researchers are active in the development of these devices.
Key Equipment
Vacuum coating
Spin Coating
UV curing
Computer-based layout and design tools
High magnetic field generator
Ovens
Microelectronics:
The USM microelectronics lab is outfitted for both teaching and research purposes. Full design, layout, fabrication and testing capabilities are in place. Since Microelectronics and MEMS are based upon similar technologies, many of the same tools are used.
Key Equipment
Vacuum coating
Spin Coating
UV curing
Computer-based layout and design tools
High magnetic field generator
Ovens
Electro-Mechanical Testing:
Most products consist of both electrical and mechanical technologies integrated together into a functional and useful device. Thorough engineering, fabrication and testing of these products requires more than simple mechanical or electrical testing. Such products must be evaluated as a system requiring capabilities in both electrical and mechanical engineering. USM researchers and collaborators are highly trained in both electrical and mechanical engineering with years of experience as innovators in their fields.
Key Equipment
Computer-based engineering (CAE) tools
Computer Aided Design and machining (CAD/CAM) tools
Materials testing lab
Fluid flow testing lab
Electromechanical systems lab
Robotics (with Adept and ABB robots)
Computer Numerical Control machining
Automation development
USM Engineering Research Funding Sources:
National Science Foundation
Maine Space Grant Consortium
NASA
US Army
National Semiconductor
Fairchild Semiconductor
MOSIS
Maine Technology Institute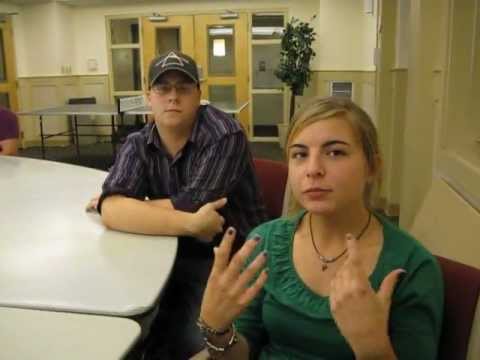 Pioneers is a learning community bringing together Maine's best and brightest students in STEM (science, technology, engineering, and mathematics) fields.
Learn More