College of Science, Technology, and Health
Computer Science/Information Technology Job Fair
Wednesday, November 28, 2012, 1:00 - 5:00 PM

2nd Floor, Abromson Center, 88 Bedford Street, USM Portland
(Directions)

Companies will be seeking applicants in the following areas: Computer science, computer engineering, cyber security, electrical engineering, information technology, project management, and other technology-related fields.

If you are looking for a full-time job or internship opportunity, join us and come dressed for success!

Participating Companies include:
- Brillant Networking, Inc.
- DeskNet, Inc.
- Enercon Technologies
- Fairchild Semiconductor
- Fluid Imaging Technologies
- General Dynamics - Bath Iron Works
- IDEXX Laboratories
- Kepware Technologies
- Manufacturers Association of Maine
- Sappi Fine Paper North America
- State of Maine Office of Information Technology
- Tyler Technologies
- Unum
- USM - Internships and Career Placement
- USM - Office of Graduate Admissions
- Vantage Point Recruiting
- WEX, Inc.

Thank you to our sponsors!
There is no charge for this event and it is open to all qualified candidates. Free parking is available in the parking garage adjacent to the Abromson Center.
Presented by the University of Southern Maine Departments of Computer Science, Engineering, External Programs, and Technology.
Questions? Contact Greg Cavanaugh at gcavanaugh@usm.maine.edu or 207-749-1478. Interested but can't attend? Send an email with your resume attached to Greg Cavanaugh at gcavanaugh@usm.maine.edu.
USM Students Matriculated in the College of Science, Technology, and Health:
The Department of External Programs is hosting a resume writing and interview skills workshop at 6:00 PM on Tuesday, November 27th in the Abromson Center, Portland. Bring your resume if you have one, if you don't - no problem. Learn how to write an effective resume, even if you don't have extensive work experience. Please RSVP to gcavanaugh@usm.maine.edu if you would like to attend.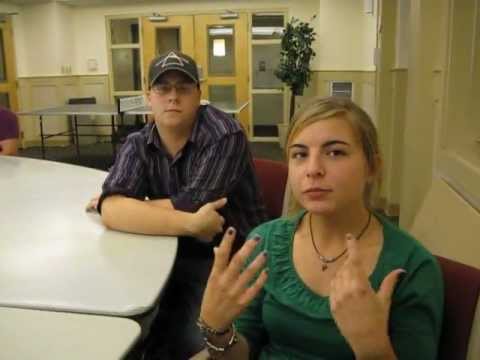 Pioneers is a learning community bringing together Maine's best and brightest students in STEM (science, technology, engineering, and mathematics) fields.
Learn More